Microsoft 365: Microsoft Copilot – Your Everyday AI Companion
Microsoft has been building and leveraging AI-powered copilots in many of their most loved and used applications ranging from redefining search with Bing and Edge to efficient coding in GitHub to transforming work productivity spanning across Microsoft 365 and its applications, and beyond. As AI and large language models (LLM) converge, and technology can now deliver, users can ask questions in their natural language, and the convergence of AI, LLM, and smart technology can provide an answer, take action, and create it. This convergence of AI, LLM, and smart technology is Microsoft Copilot, a generative AI companion that will revolutionize work, daily tasks, and thinking processes.
Microsoft Copilot isn't a singular application but spans Microsoft 365 in layers across its applications, unifying data, concepts, and processes. It is a seamless experience across Microsoft 365, Windows 11, Edge, and Bing with its icon living on your taskbar or easily called up with the Win+C keyboard shortcut. Copilot will be an AI companion in Outlook, Windows, Bing, Chat, Teams, Word, PowerPoint, Excel, Paint, and many other apps to spark creativity, increase productivity, and meet the everyday needs of users whether they are part of a business or in their daily lives.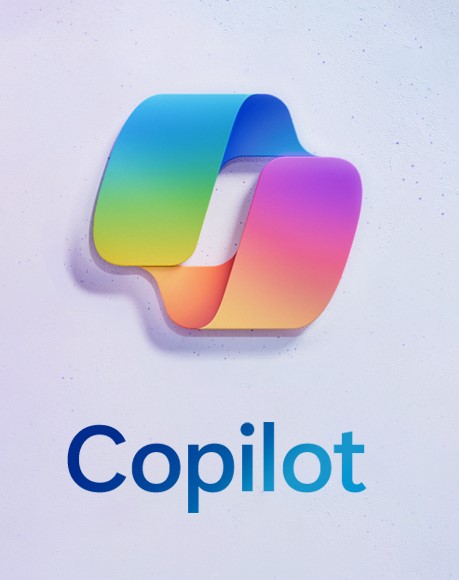 Microsoft Copilot in Apps
Copilot in Windows: lessen the cognitive load and make complicated tasks simpler. Complete tasks with ease while firing up your creativity.
Paint: with Cocreator, generative AI enhances drawing and digital creations with the addition of layers and background removal tools.
Photos: photos can easily be edited. With a single click, highlight your subject. Copilot and AI automatically determine the background. Next, with Background Blur, blur the background and by doing so, your subject stands out. Photos stored in OneDrive, either business or personal, can easily be found as photo searching can be based on the content of the photo as well as location.
Snipping Tool: users can capture their content from their screen in various ways. They can create videos and content from their screen, including capturing sound with audio and mic. Users extract specific text content from an image, which in turn can be pasted to another application. On the post-capture screen, sensitive information can be protected by using text actions such as text redaction.
Clipchamp: auto-compose will automatically suggest edits, narratives, and scenes based on images and footage. Users will be able to create and edit videos to share with their teams, family, and friends, and on social media.
Notepad: automatic session saving which allows you to close the app without losing their dialogue. Upon opening, users will resume where they left off. Additionally, previously open tabs will be restored along with unsaved content and edits across those open tabs.
With the New Outlook for Windows: who doesn't have more than one email address? Get organized by connecting and coordinating your various email accounts. Writing, replying, and attaching attachments is a breeze with intelligent tools that will help you write concise and clear communications while attaching documents and photos from OneDrive seamlessly.
Modernized File Explorer: easily access important and relevant content with a modernized home, address bar, and search box, and with photos, a new Gallery option will help find photos easily. Keep up to date with file activity and, without opening files, collaborate with ease.
New Text Authoring Experiences to Voice Access and New Natural Voices in Narrator: a continuing and ongoing commitment to developing the most accessible version of Windows.
Windows Backup: a seamless and simple process of transitioning from a current PC to a new Windows 11 PC that leaves everything exactly the way it was left before the transition.
Microsoft Copilot in Bing and Edge
Bing Chat is now available with Microsoft Edge and some features include or will soon include:
Personalized Answers: intelligent suggestions that are relevant to you that are based on your search history. If the preference is not to access chat history to provide responses, then there is an option to turn this off.
Copilot in Microsoft Shopping: quickly find what you are shopping for from Bing or Edge and with Copilot, you will be offered the best price. Coming soon, online shopping can start with a photo or image rather than a written description.
DALL.E 3Model from OpenAI in Bing Image Creator: with a better understanding of what you are asking for, DALL.E 3 delivers more accurate images with better renderings of fingers and eyes. Editing creations will be much simpler with Microsoft Designer integrated directly into Bing.
Content Credentials: using cryptographic methods, an invisible digital watermark will be added to all AI-generated images in Bing which includes the date and time the creation was originally created. This support will also be available for Paint and Microsoft Designer.
Bing Chat Enterprise Updates: over 160 million Microsoft users already have access to Bing Chat Enterprise at no additional cost, and now, this feature will be available in the mobile Microsoft Edge app. Finding information using images and creating them will be supported with multimodal visual search and Image Creator.
Microsoft 365 Copilot: Microsoft Chat
Microsoft Chat learns who the user is by combing their entire universe of data at work from emails to meetings, to chats, to documents, and more, including data from the web. It gains an in-depth understanding of the user, their job, their priorities, as well as the organization they work for. With this deep understanding, Microsoft Chat goes beyond answering simple questions and providing simple answers. It is capable of providing a head start with the most tedious and complex tasks such as writing business documents, booking a business trip, and catching up on emails.
Microsoft 365 Copilot: Productivity and Creativity with Designer
The latest consumer app that leverages cutting-edge AI, Designer, allows users to quickly design and create visuals that are stunning for invitations, social media posts, or meetings. Powered by OpenAI's DALL.E 3, Designer is becoming a powerhouse as Generative Extend extends the image beyond its borders while unwanted objects can be erased or removed with Generative Erase. Adding a background or object can be achieved with Generative Fill.
Designer is being integrated into Microsoft Copilot for consumers, beginning with Word. A text-heavy document can be transformed into a document with visuals and custom graphics that are either proposed by Copilot or uploaded by the user. Creating eye-catching visual drafts can be achieved with a few prompts by combining Designer, Bing Image Creator, Clipchamp, and Paint.
Microsoft 365 Copilot: Features in Select Microsoft Suite of Apps
Copilot in Word: unleash creativity at work. Copilot in Word can be used to draft a document based on your notes in OneNote and other documents that you direct it to. Copilot scans the target files, learns, and quickly generates a draft, in the typical format that you use, with all the key details surfaced from the files you provided. It can insert product images and it can pull and insert relevant visuals from other files. Copilot can write a short summary and insert it at the top of the document. Copilot will make suggestions to strengthen the document content, like adding an FAQ, which it will generate for you to refine.
Copilot in Outlook: stay on top of emails. Copilot can help you triage your inbox, prioritizing the most important emails whether on the web or mobile. Do the user's emails have a long conversation thread? Copilot can summarize these threads and with time saved, users can quickly draft a reply or, Copilot can generate a reply for the user. The reply can be edited so it can reflect the user's writing style, made more concise, or additional content can be added for context. Once reviewed, the user can hit send and the email is sent.
Copilot in Teams: in real-time during the meeting, when asked, Copilot can summarize what has taken place so far in the meeting including who said what, what points were made, where people stand, and list the unresolved questions.
Copilot in Teams and Intelligent Recap – After the Meeting: have a conflict with meetings? No worries! Users can simply choose the "Follow" button in one of the meeting invites. After the meeting ends, Copilot will generate a summary of what the user missed. Once ready, a Teams notification will be sent to the user, indicating that the Meeting Recap is ready. The meeting recap will highlight content that was shared, summarize notes, and any action items for the user or others whose names were mentioned. If things aren't quite clear, users can ask Copilot clarification questions. A detailed response will be generated, including why a certain decision was made while providing important context. Users can ask Copilot what other solutions were considered, and it will provide citations from the transcript, so users can see where Copilot drew these conclusions.
Copilot in PowerPoint: without having to start from scratch, users can turn a document into a presentation. With their own words, Copilot can translate Word into PowerPoint and vice-versa and include visuals, animation, and speaker notes.
Copilot in Excel: turn a sea of data into clear insights and actions by asking Copilot to analyze the data. In turn, Copilot will provide three key trends. Drill down with follow-up questions. Copilot will generate a new sheet that provides the user with a better understanding of the data. Still not quite understanding the trend? The user can ask Copilot to visualize the trend and Copilot will add a visual or colour, popping the trend out to the user. Copilot can go further with "what if" scenarios, provide a step-by-step breakdown, and create a graph of the user's projected model.
A productivity tool that combines AI and the power of large language models with an organization's data, Microsoft 365 Copilot provides real-time intelligent assistance to users in business, personal, and learning environments. Working alongside Microsoft applications, including Word, PowerPoint, Outlook, Excel, Teams, and more, it assists users in increasing their productivity through powerful written and visual communication.